Tokinori 3
From Openbike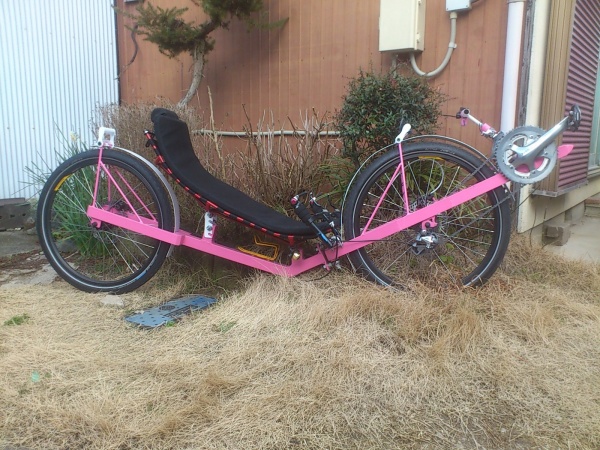 Roll out 8th October 2014 in Japan.Fuuden Factory supported me and this project,too. I write my making stuff on my blog which title is Loving wheels.
---
Seat made from pipes and PP belt
I changed the cavas cloth to PP belt which material is polypropylene. Because the eyelet is weak to keep the tension.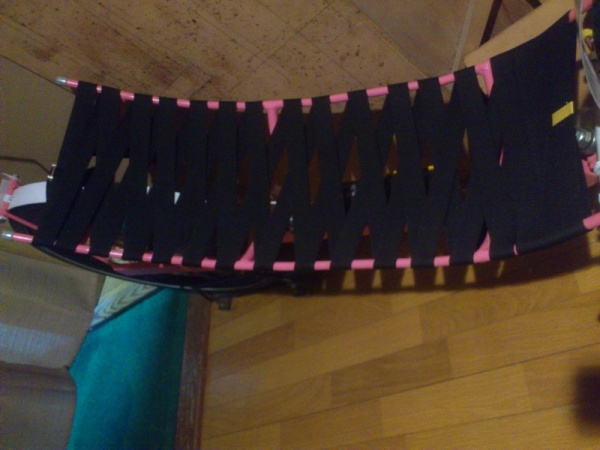 12mm and 16mm iron pipes are used.
I added cushion on the seat, then I could ride with more speed. However The construction of the seat was weak.
The seat had same curve of white one at first. I added 2 pipes to reinforce. Below 2 pipes were added to reinforce main tube.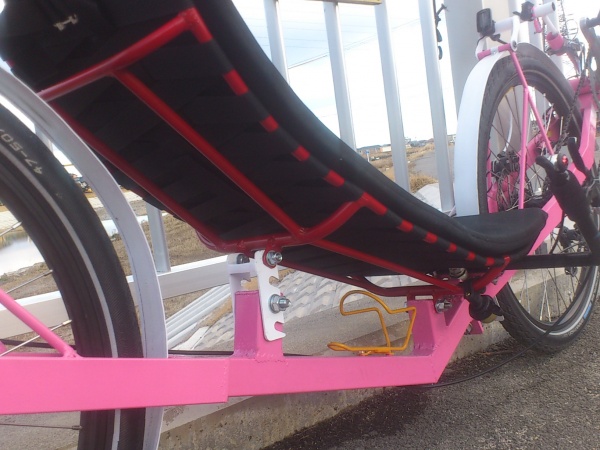 ---
Steering pivot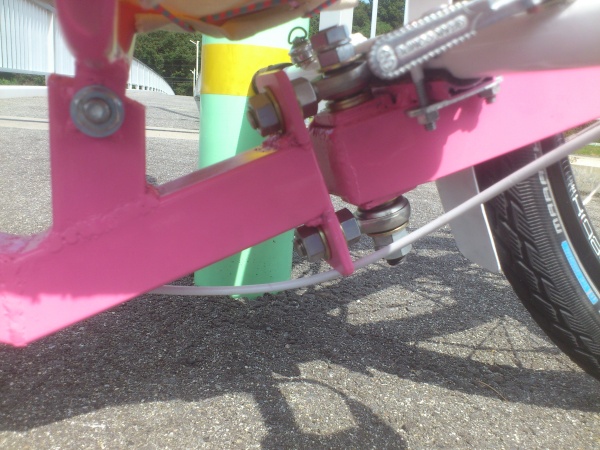 I used the M12 rod end bearing for steering pivot. They work well on my pythons.
---
Adjuster for seat
This is copy which is used Trike by ICE.
Steering Bar
I had tried straight steering bar. I think that it isn't good for python. Because it's far than the length of my arm, then it doesn't work to support steering. So I changed the form of steering bar to the other one.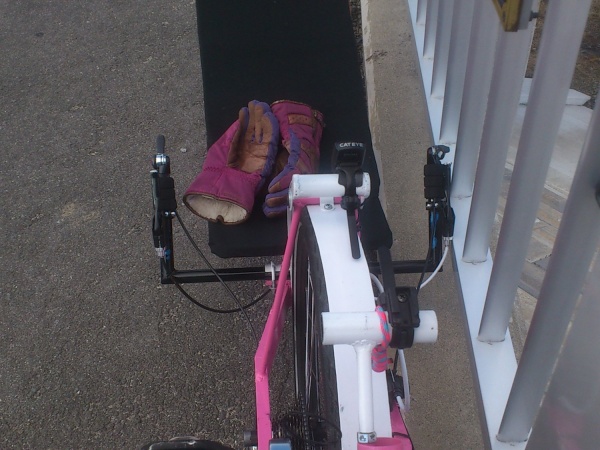 from side. The angle of the bar is adjusted toward the pushed vectors by the arms.