Tokinori 2
From Openbike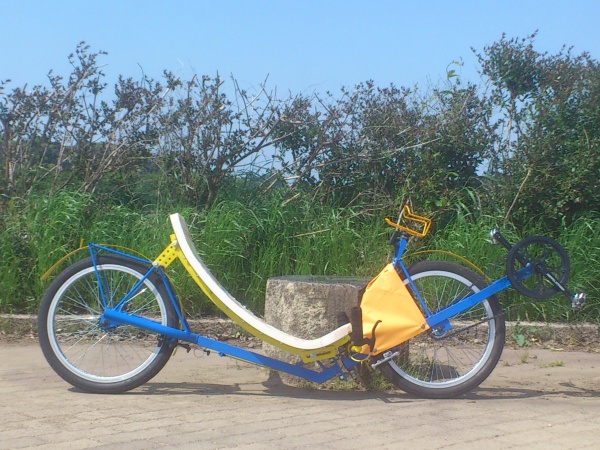 Roll out First May 2014 in JAPAN. Fuuden Factory supported me and this project.
I write my making stuff on my blog which title is Loving wheels.
Although I designed this for kids, Their legs are too short. I should design the length of BB-FWA to be more short. For that, more small wheels may be needed to use.
It's stable to ride with the speed from 15 km/h to 19km/h.
Front folk of BMX is used
It has Single gear. the wheels and rear folk are for BMX.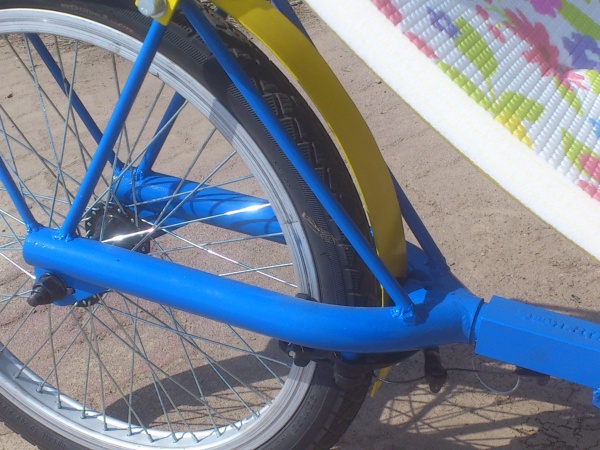 It isn't easy to start riding than multiple geared one.
Changeable caster angle
I change the caster angle 60 degrees to 63 degrees. Because more ground clearance is needed.
When the angle is 63 dgrees, the ground clearance is about 5 cm.
Reinforced the center frame
When I am riding my first designed python, the center frame was broken.
The cause is weak welding by my poor welding skill with arc welding.
On this my 2nd designed python, I reinforced the main frame by welding iron plates.
Adjustable seat
I make adjustable seat from iron sheet which the thickness is 1 mm.
To make it, Shrinker and stretcher are needed.