P300
From Openbike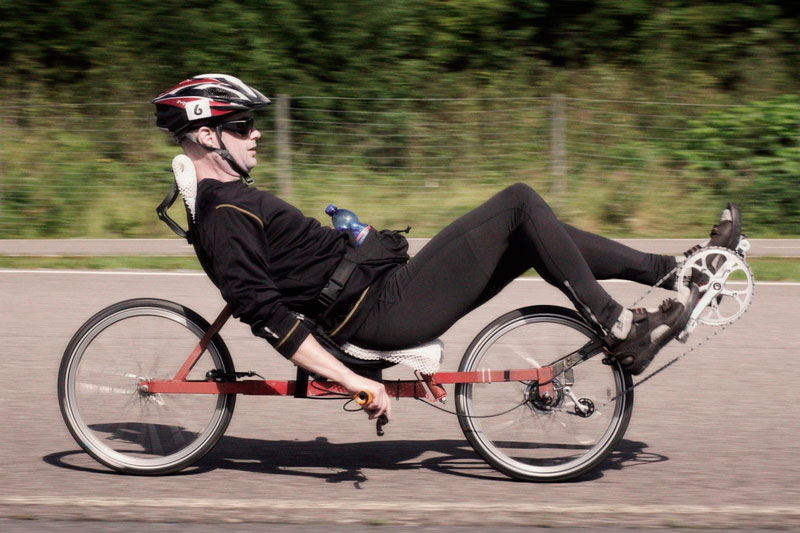 P300 in action. Speed is app. 30km/h. Photo: Teppo Mäkelä
Roll out 2.6.2012 at Joensuu Finland.
More pics here | Project blog here in Finnish | Project blog translated Finnish to English by Google
NEW: Construction plan in full 1:1 scale - in PDF format.
Construction of the front part
The boom tube is a 40x40-1.5mm thick welded to 30x15-1.5mm "loop" fork parts.

How to bend fork parts.

All fork parts together in welding assembly plywood.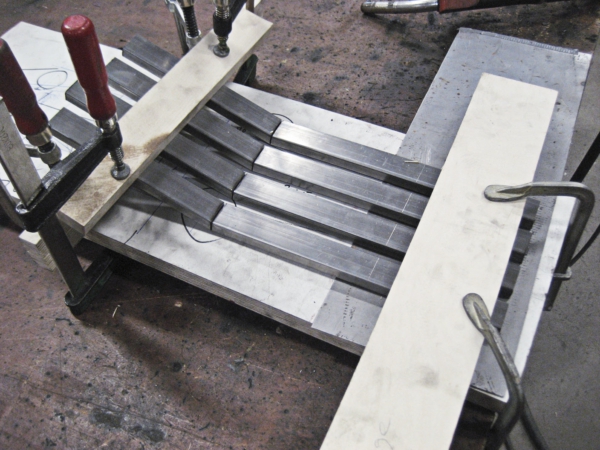 Nose boom welding assembly.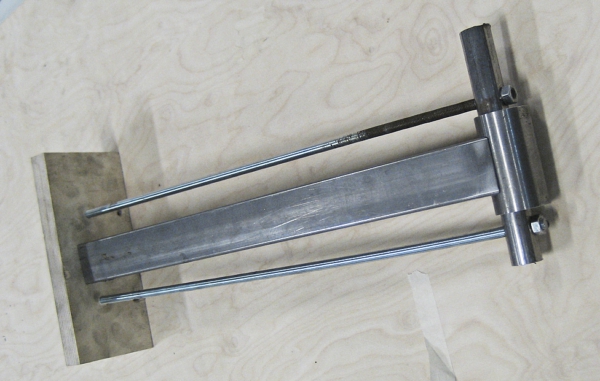 Front part - nose boom to fork pieces welding assembly.

Last joint - front part - pivot/nose boom together in 20 degree bend. Dropouts comes over this joint.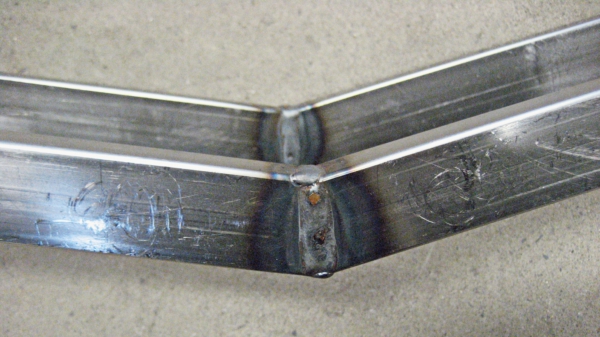 Construction of the rear part
The bottom tube is a 40x40-1.5mm thick welded to 30x15-1.5mm fork parts - in this pic, parts are tighten to plywood plate.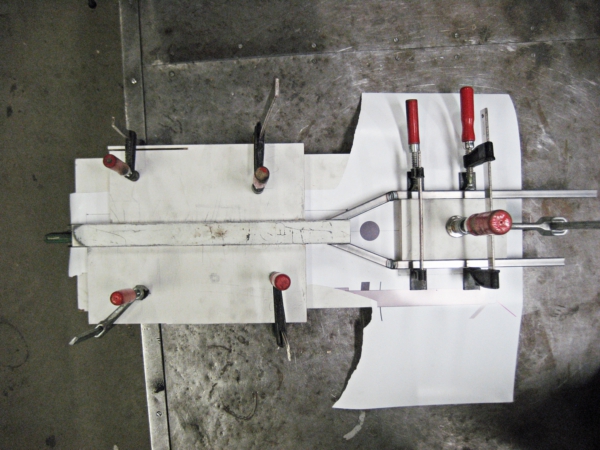 Pivot
Pivot idea illustration (60 degree angle):
1. 12mm bolt 2. Washer (hits only bearings center) 3. Bearing - sealed (12mm inside hole - 32mm outer diameter - 10mm thick) 4. Tube 100mm - 32mm inside diameter 5. Tube 78mm - 32 mm outside diameter tube (hits only bearing outer part) 6. Tube 80mm - supports bolt - a bit longer than tube what makes bearing hole 7. Nylon lock nut
Rear part grab, before welding.
Statistics