Jonny 9.5
From Openbike

About me/it
I started this build while in the UK, and three years later am riding it in New Zealand, where the roads are quieter and muh more Python friendly.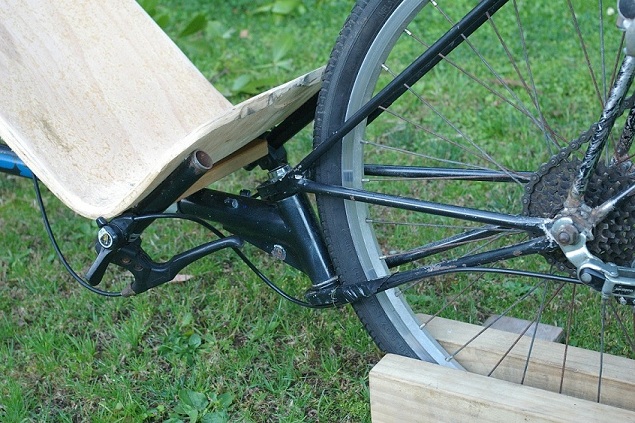 The frame
The rear of the frame is just the top tube of a kids mountain bike welded to some forks, but the front I welded up from 12mm steel tube, and later added the front "brace" (sea stays from another kids mountain bike) from the bottom bracket to the axle. I added this as a way of getting front brakes but mainly as the very front would twist when pedaling cauing the top tubes to rub on the tyre.
The seat
The seat is plywood and came from an old dining chair that I bought at a charity shop for $2. I took off the fake leather covering and the legs, then I cut back and rounded the seat part.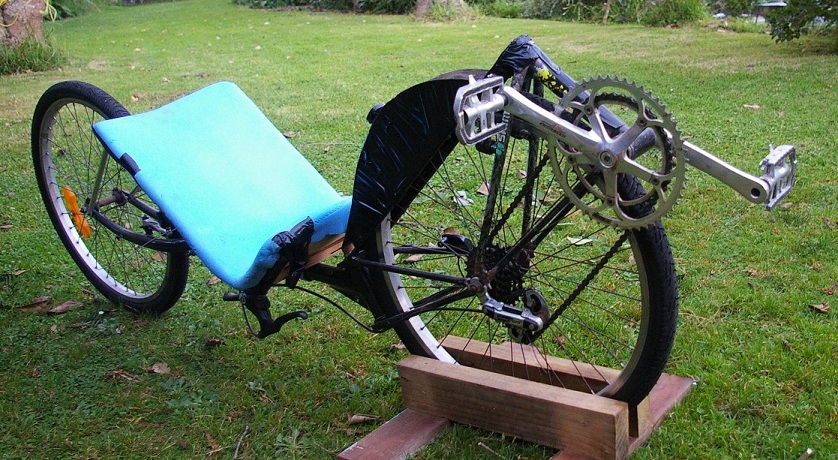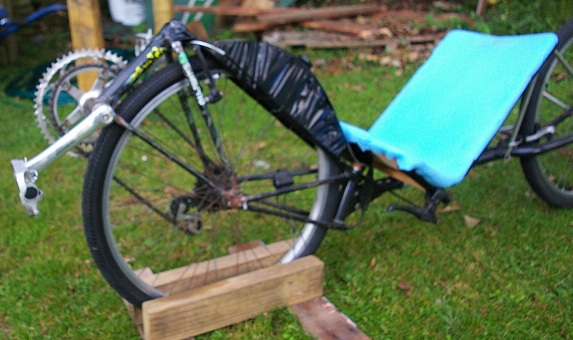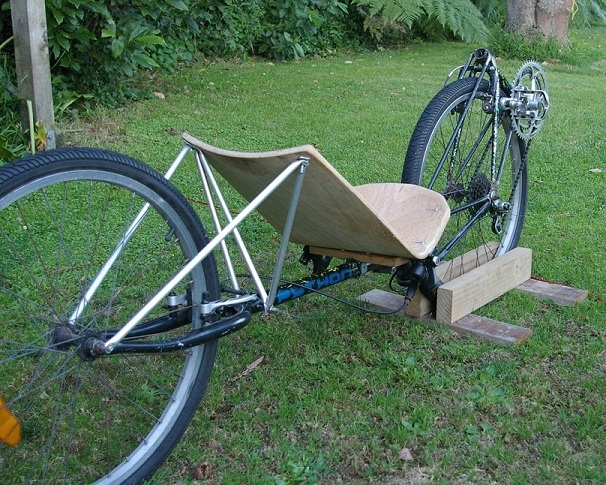 The ride
It's still a bit of a white knuckle ride on the road (I've only done about 8km though so far on the road after about 50 trips up and down the garden). I still don't have full control of it and am too scared to go very fast still.

More to come soon